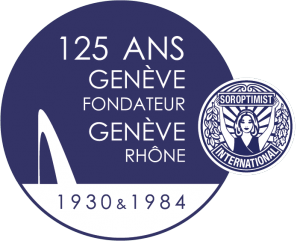 Please, kindly note that the 125th anniversary's celebration of SI Clubs Geneva is postponed to Friday, April 30th, Saturday 1st and Sunday 2nd May 2021.
For more details, please read their Presidents' message (in French) here.
If you would like to find out more about the Soroptimist emblem, we recommend "Un logo, un emblème, une histoire", the new book published by the Club Genève Rhône, which summarises the 100 years of Soroptimist International created in 1921. You can order it in English, French, German and Italian by clicking here.