Soroptimist International Club of Mezitli, Turkey
To effectively participate in economic activities and take appropriate financial decisions for themselves and their families, both women and men need to be sufficiently financially literate. However, women often have less financial knowledge and lower access to formal financial products than men. Therefore, women have specific and additional financial literacy needs.
Women have made notable strides over the time to become powerful consumers and gain social and professional positions. Nevertheless, they still experience too many demands on their time and money. They are constantly juggling priorities at home and at work, all while maintaining social lives.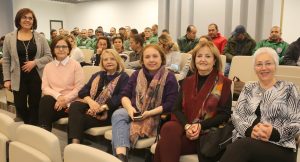 The Soroptimists of Mezitli organized an interactive seminar on financial literacy within their municipality (nearly a hundred people participated in the seminar). They succeeded in implementing this project thanks to internal professional resources, a win-win partnership! Yıldız Sevener, a member of the Club who is a retired banker and volunteer trainer of the Financial Literacy and Access Association (FODER) was the main speaker/trainer during the seminar.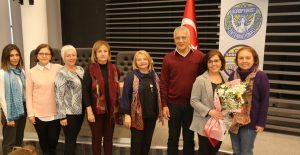 The questions asked during the seminar and the interactive approach were an indicator of a successful roundtable; this short statement made by one of the participants summarizes the fruitful effect of this project: https://youtu.be/PF-VUgmkNco