Soroptimists in Turkey, with their 37 clubs and over 1000 members, have been busy during the 16 Days of Activism Against Gender-Based Violence Campaign.
Their aim is to support these days under the theme of Orange the World: #HearMeToo by accomplishing various activities using social media, visual instruments, conferences, panels and events. Municipalities of major cities are also our strong supporters where we are collaborating effectively to spread our Campaign. Also, the target audience is very important for us and for that reason, we are aiming to be at the right place, at the right time to reach out to the right target group to advocate for and to enable women.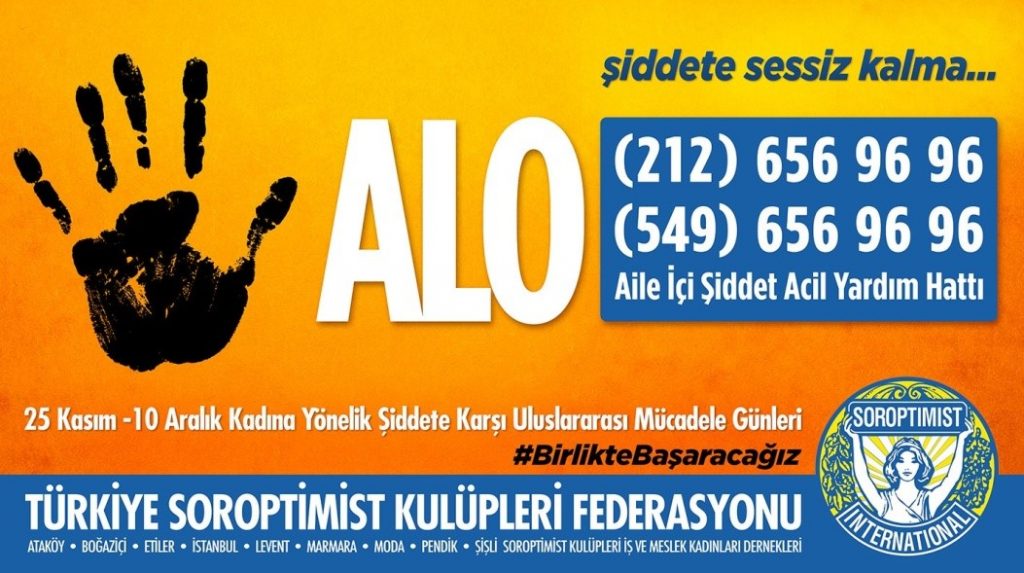 A poster for "Domestic violence emergency hotlines" was created. The poster was placed in many public places, like:
… at the "Elected Neighbourhood Representative's" Office Entrance, 
… at the door of Konak Municipality- İzmir,
… and on the subway.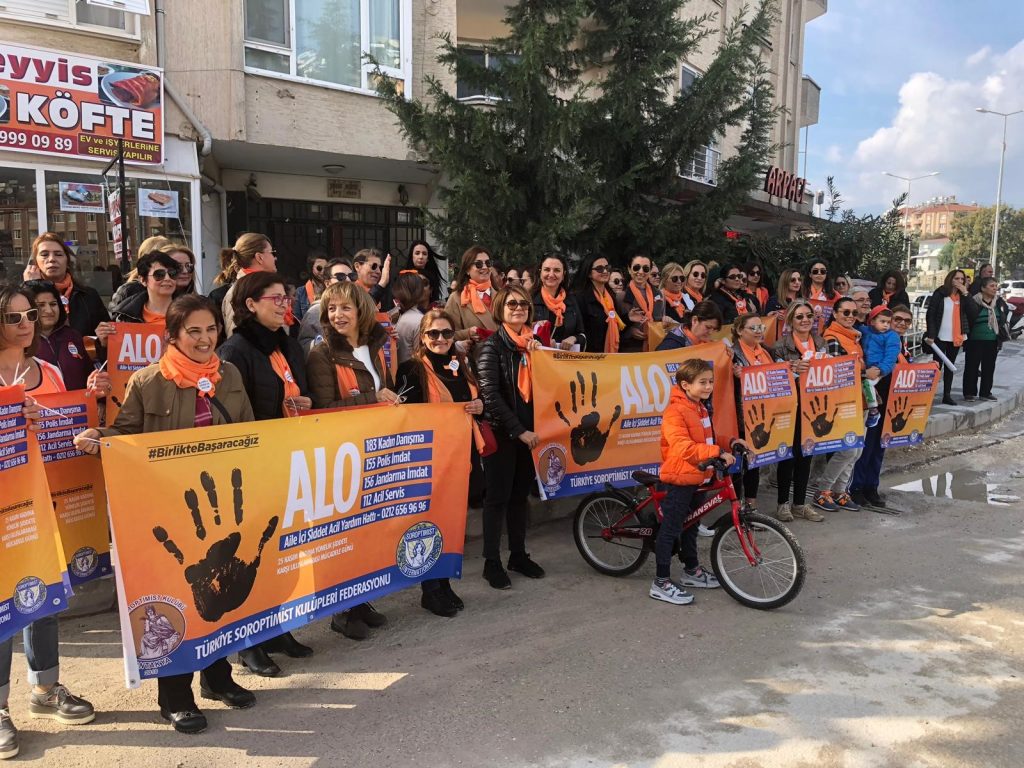 Soroptimists also used the poster for a demonstration for the 16 days of activism.