THEME: Violence Against Women
Soroptimist Club of Murau – Austria
Gender-based violence is a global issue. One in three women in the world is physically, sexually or emotionally abused in her lifetime. The consequences of this violence are numerous and long-lasting, both for women and girls who are the victims and for the society as a whole.
Thus, after joint efforts with local shelters, the Soroptimists of Murau have provided comprehensive services for women with their children in shelters, who have been victims of violence and/or divorce.
The goal is to help women victims of violence and their children who are in temporary accommodation so that these families can live safely and receive support to find a long-term solution outside the shelter.
The Soroptimists of Murau therefore committed themselves to supporting women in precarious situations: women benefit from psychological and legal support and for their search for housing and employment. They also benefit from various activities (discussion circles, participation in information sessions, etc.) to gradually regain confidence in themselves and in others. Their children participate in recreational activities thanks to the intervention of volunteers (reading sessions, manual activities, etc.).
So far, 22 women and 40 children have benefited from this project and the initiative is still ongoing!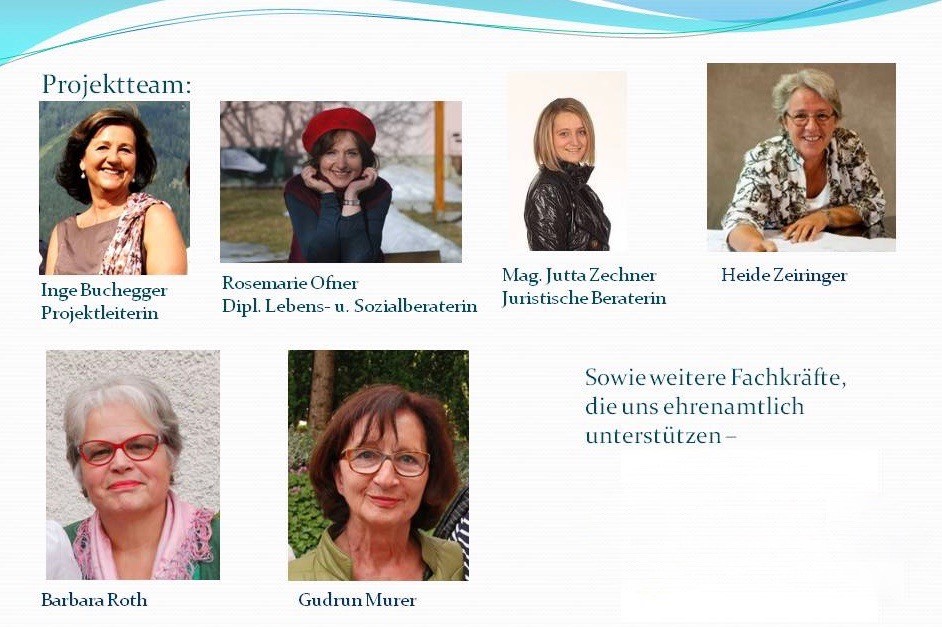 Some of the faces of the project team, "as well as other professionals who support us on a voluntary basis"