Long-term cooperations matter!
"Eldoret Rescue Center" in Kenya is indeed a fine example of this.
Nearly 60 young girls and children now have access to a new building with toilets and bath facilities. Facilities that we all take for granted in our countries, but which are far from common facilities in Africa. Thanks to SI-Eldoret, the initiators, project managers and SI-Brande, who collected the 6,200 € needed for this fine project by selling "Toilet-shares" at the International Street Art Festival in Brande, as well as lotteries and private donations.
The Rescue Centre was established back in 2002, a home for homeless children rescued from the streets of Eldoret and its surroundings, amongst them several disabled children. The children had access to pit latrines of a very bad condition and no bath facilities.
At a visit in January 2019, three members from SI-Brande, Ulla Bundgaard, Sigrid Møller and Tove Voldby decided to raise funds for the construction of a toilet block containing:
Three toilets – one of those for disabled
Two bathrooms for the girls
Installation of a water tank and a water pump for water supply
The funding needed was 6,200 Euro. SI-Eldoret contributed in terms of supervision, monitoring, evaluation, etc.
By mid-September, 2020 the project was officially handed over to The Rescue Centre by SI-Eldoret. The sanitary facilities had already been taken into use by the grateful girls.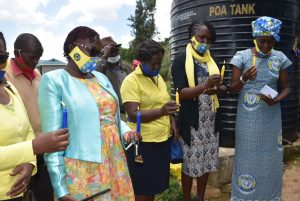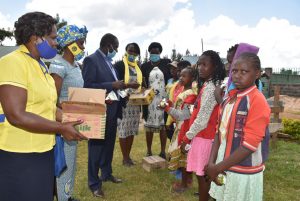 Friendship clubs for almost two decades

The clubs of SI-Eldoret and SI-Brande were both chartered in the year 2000, and shortly after they entered a friendship co-operation. This has led to numerous successful common projects, several crosswise visits, and close friendships among the two clubs.