In spite of the pandemic, we, the Turkish Union, are delighted to have the opportunity to organise the Soroptimist Leadership Academy (SLA).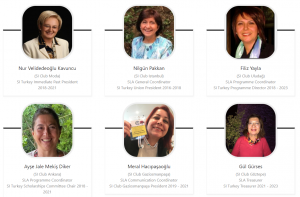 This year it will be a special experience for all of us, with the blessings of technology.  We have brought together online 15 lecturers and 7 role models – a blend of skilled, experienced, talented volunteer Soroptimists and non-Soroptimists, who will share their experience and knowledge. In doing so, they will support the main objective of the SLA in empowering and inspiring young women.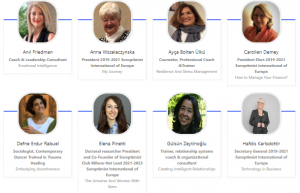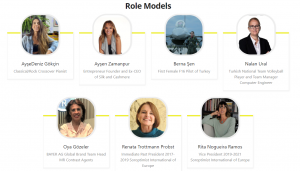 It just goes to prove the strength and dedication of the Soroptimists of the Turkish Union and our sisters globally, in fulfilling our mission in all circumstances
The specifically designed leadership training, supports the SI Programme 'Educate-Empower-Enable'. This master project commenced with the commendable hard work of the Turkish Union, the Struga Club President and the Struga Club members and successfully continued between the years 2013-2016.
SLA 2021 will inspire young women over six days of knowledge-sharing and sisterhood, running from 5th to 10th July and including lectures on the following topics:
Tuesday, 6th July
Embodying Assertiveness
How to use Information Technology in Business
Emotional Intelligence
Wednesday, 7th July
Creating Intelligent Relationships
How to Manage Your Finances
Women and Leadership in Digital Age
Thursday, 8th July
Intercultural Communication
Lead to Achieve
Resilience and Stress Management
Friday, 9th July
20 Questions for Fulfilling Professional Life
Entrepreneurship
The Universe and Women with STEM
In addition to developing their professional skills, participants will make new friends, thus this will be a good opportunity to share knowledge and broaden their scope of the Soroptimist network.
We forward to the very first SLA and give our thanks and gratitude to the SIE President Anna Wszelaczyńska, to SIE Board, Lecturers, Role Models, Soroptimists and the incoming participants supporting the Leadership Academy Project.
Event details and conditions for young women wishing to attend:
Date: 5th to 10th July 2021
Target: Women
Eligibility criteria:
Ages: 18 – 24
Fluent in English
Full list of conditions to attend
We would like to ask for your support in spreading the word to young women who would benefit from attending SLA 2021
Download the application form for participants (18-24) to attend:
Download the application form if you, or someone you know would like to attend as a guest (Soroptimist members and non-members):
DEADLINE TO APPLY, 21ST JUNE
SEVİL KOCA                                                    NİLGÜN PAKKAN
SI TURKEY                                                      SLA General Coordinator
President 2021-2023                                      SI TURKEY, President 2016-2018