Our organization has been inspiring women to stand up for women and girls since 1921.
From then on, we have raised public interest in our activities and grown to be a remarkable international network of around 70,000 women.
Soroptimist International (SI) Grenaa, Denmark recently played an important role in spreading the word about our organization and its work.
For the past 5 years, they have taken inspiration from the UN's Sustainable Development Goals (SDGs). Their members' work, around four goals in particular, was known to locally in the community of Norddjurs in Denmark. So, when authorities decided to hold a conference on how to bring the UN SDGs into education at all levels in the local schools, SI Grenaa was invited to play a key role.

The 'VIN' conference ('Verdensmålene i Norddjurs' or 'the SDGs in Norddjurs') was held on 9th August 2021. Ten local organizations, including SI Grenaa, were invited to have their own stands at the 'marketplace'. There we could present our organization and tell the participants, how we work with the SDGs.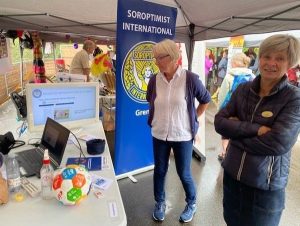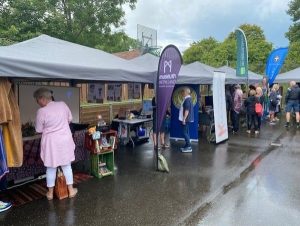 We shared information about practical projects to empower women, related to the SDGs and handed out leaflets on our work, telling people about our many Soroptimist projects, including:
Goal 3: Good Health and Well-Being
We support a maternity centre in Burkina Faso
Goal 4: Quality Education
We support the World Food Programme (WFP) project with free school meals to encourage education, especially of girls. We have given scholarships to young local women to encourage them to study abroad and pay the annual school fees for a girl in Colombia.
Goal 6: Clean Water and Sanitation
We have co-financed clean wells for women in Ukraine. This project won the award for the best project in the 'Health and Food Security' category at the Soroptimist International of Europe Best Practice Awards 2021.
Almost 200 teachers were invited to the conference and spent an inspirational day on how to bring the UN SDGs into education. Many of the participants were professional women, and we hope that some of them will be inspired to become future members of a Soroptimist club!
---
Are you feeling inspired to spread Soroptimism? Follow us on social media and like, comment and share to help spread the word!