Back in 2010, two Danish women, Maria Hyttel and Marianne Tellier, were in Uganda researching local family planning methods. While carrying this out, they made the worrying discovery that many women did not have any effective methods for managing their menstruation.
Their discovery led them to found WoMena, a non-governmental organisation, working across countries to empower and educate communities to feel positively about periods and for women not to be held back from educational and professional opportunities.
Menstrual health is fundamental to advancing human rights, education, and gender equality.
Soroptimists in the south of Denmark heard about the young Danish NGO, and their work for women and girls, and wanted to co-operate with WoMena, which has a local office in Kampala, Uganda.
In collaboration with WoMena, eleven Soroptimist clubs in the south of Denmark carried out projects in Uganda and Denmark, for which they were awarded the Danish Union's Best Practice prize in 2021:
In close partnership, we decided to initiate five different projects together. Two projects in Denmark and three in Uganda.
Two of the projects in Uganda were to set up the local office in Uganda in 2018 and 2019 with staff, as well as volunteers, so they could prepare teaching material and give education in menstrual health.
The third project in Uganda was to give menstrual education to M-lisada orphanages for orphans and children living on the streets.
Our last project ended in 2020.
We created a management group for the projects with WoMena, made up of five Soroptimists from five different clubs in our region. We prepared project descriptions with milestones, which supported our close collaboration with WoMena. The management group visited the WoMena team in Uganda and saw first-hand how important WoMena's work is there.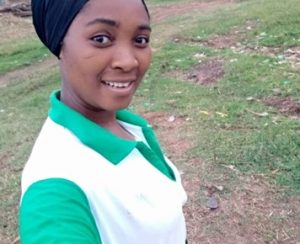 "I now use my cup with ease and all the phobia of menstruation is gone. In 2020 I was recruited as an MHM coach for young girls in my community. We do door-to-door training and I see the girls being happy and feeling proud of their new knowledge."
 Alice Mungeni, Uganda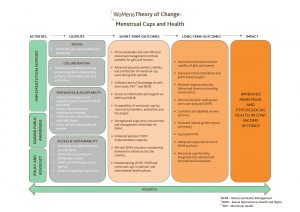 ---
We would love to hear about the inspiring and life-changing projects you and your clubs have carried out.  To share them with us and with other Soroptimists in the LINK reach to SIE HQ: siehq@soroptimisteurope.org
---
Follow Soroptimist International of Europe on its social media channels to support and find out about the latest SIE news: