How to reach full potential
During the current biennium 2019-2021 Soroptimist International of Europe is focusing on empowering women and girls to realize their dreams and potential more than ever through EDUCATION.
The SIE Board builds bridges and expands the current educational programmes such as Mentoring and Scholarship by implementing SIE Leadership Academies for young women across the Federation.
Based on the proven strategy and sustainable experiences of the Soroptimist Nordic Leadership Academy (SNLA), SIE would like to emphasize to all Unions this unique programme for young women, which aims to help them develop their leadership potential, prepare them for management positions and provide them with networking opportunities.
The style of leadership is about self-respect and self-confidence. It is about being ready to learn new things that are not always taught in schools. It is about taking on challenges and enjoying them; about being inspired and inspiring others.
Programme Benefits
Gain a basic understanding of Leadership principles and strengthen leadership competencies
Receive valuable input for your personal development
Meet other women leaders and have the opportunity to exchange ideas
Create a personal career plan including next steps
Expand personal network with valuable contacts
Get to know new friends from all over Europe
Target Audience and Profile
The attendance to the Leadership Academy is reserved and limited for women and girls aged 18-32.
They can profit from a 5-day-event if they like:
to share the interest in helping to make the world a better place
to meet like-minded women from other European countries whether native to the country or not
to participate actively in this unique Academy
to learn from professionals who have achieved success in their lives
The prerequisite for participation is a study place at a university or at a school of applied sciences. But also employees and volunteers with an equivalent educational certificate planning their professional work, startups and careers are very welcomed.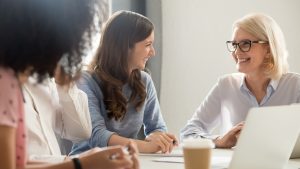 Course Structure
The SIE Leadership Academy is spread over various modules, offering in compact form valuable input in the areas of:
 Leadership competence
Personal development
Negotiation skills
Cultural and Democracy issues
Lifestyle: Reflection exercises, meditations and/or yoga sessions
Professional, experienced SI keynote speakers participate to deliver exactly the impulses participants need to grow beyond themselves.
The leverage on Unions and Club PD/APD-teams
The benefit of running a Leadership Academy is grass-rooted through three sustainable branches:
The network and close relationship between the Programme Team on each SI level will have a multiplier effect of talent and influence on our areas of focus.
Beyond there will be a need for forming "specific working groups" in order to ensure the preparation of the Leadership Academy and to make Soroptimist positions visible.
The target group of young women will benefit in learning the hard and soft skills and be inspired by the Soroptimist spirit.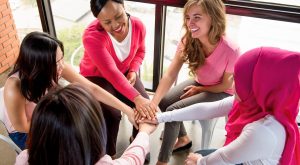 WIN-WIN-Effect:  Participants – Soroptimist
To implement the Leadership Academy as an outstanding project based on the SNLA will be a great benefit and successful WIN-WIN-project for all involved communities on each SI level:
Clubs will become better known in their region
Unions will work interactive in a rotating system on the same project gaining public attention and new friendship-links
SI Europe will keep close contact with the Unions and will supervise the entire process
Do keep in mind that our core ethos of "We Stand Up for Women" is to bring concrete improvement to the lives of women and girls. We as SI fellow members are committed to a world in which women and girls are able to achieve their individual and collective potentials in order to realize their aspirations and to exercise their talents.
This proposed structure has been successfully applied in the Nordic Unions and it represents both a relief and benefit by exchanging experiences in order of improvement. Every Union can jump on this opportunity and become part of this interactive initiative by joining a group with 4-5 other Unions. Each group apart from SNLA will be guided and supported by both the SIE Programme Team and SNLA supervisors.
Due to these work experiences, there is no need for any Union to start from scratch. That's the reason for recommending the spread of this excellent initiative across SI Europe and to form likewise interunion groups working together in a similar rotation system. According to this structure, each Union would organize and host a "summer camp" for instance every 5 year.
All Soroptimists across SI Europe can achieve a huge impact on letting the "Leadership dream" of young women and girls come true. Generally speaking, Soroptimists should work together to realize these dreams of generations Y and Z. In this sense let's stay reliable and continue on thinking globally and acting locally. The exchange of all our knowledge in different areas is most important for the next generations.
Let women come together – let them grow together – let us strengthen their future and last but not least, let them become new SIE members!