Back in 2014, Lone Roslev travelled to the village of Mara Rienta in Masai Mara, Kenya. During her visit, she was shown a school the Maasais had built for their children near the  Karen Blixen Camp resort and trust.
Upon her return home to Denmark, Lone told her fellow Soroptimists of SI Gribskov about what she had seen. About the school that needed to be expanded and equipped with new furniture.
The club wasted no time launching project 'Seleyian' – named after the daughter of a ranger who worked at the local camp.
"We believe that education is the best help we can give a country as Kenya"
– Lone Roslev, SI Gribskov
In the following four years, we did everything we could to raise money for the school. We held flea markets, lotteries, club meetings, fabric sales, as well as sold cards and pictures of animals and people from Masai Mara. The effort paid off and we succeeded in raising EUR 15,465 (115.000 Dkr.).
It was an incredible moment when Lone returned to the school to see the start of the works. She was given the honour of breaking ground and laying the cornerstone of the first building, in January 2017.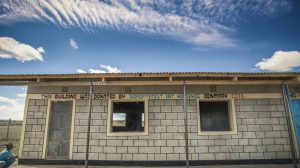 To date, several members of SI Gribskov have since visited the school and sponsorship has gone beyond the initial two new classrooms. We have also financed school furniture, books and writing tools and two much-needed water tanks, as the children have to walk quite a long way to and from school.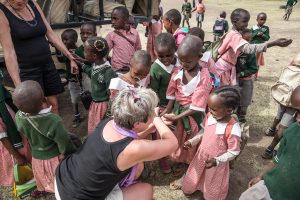 "We have learned that the Maasais in the local area very much want to send their children to a school where there are progress and hope."
– Lone Roslev, SI Gribskov
When we started project Seleyian the school had approximately 100 pupils – now it has about 400 pupils. And more children will be able to attend the school in the future, as last year we decided to start project Mararienta, to raise money for another classroom.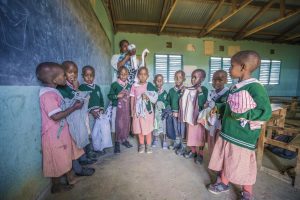 ---
Is your club feeling inspired to stand up for women and support Soroptimist Development Goal 5 (SDG5), education?  It could not come at a better time with International Day for Education coming up next month on 24th January 2022.
Follow us on social media and like, comment and share to help spread the word!