Why Soroptimist Brande doesn't need a party to celebrate
There is a ring to turning 20 in 2020. While we proudly marked 20 years of Soroptimist International Brande, COVID19 lockdown measures in Denmark meant that the celebration we had planned had to be postponed. Although we did not have a party, as you will see, we had a lot to celebrate.
2020 – a year of money raising
In Denmark women are privileged. As a club, we therefore considered that the best way for us to improve the lives of women and girls was by raising money. Our small town of Brande has just 7,500 inhabitants, of which 34 of us are active club members – including some of our founding members. Despite our small size, we have raised and donated more than 110,000 Euros throughout the years.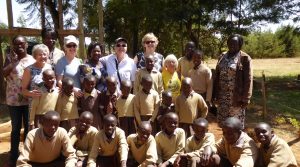 Kenya – SI Brande donated a water tank
In 2019, we planned our anniversary year, 2020, to be a year of money-raising. Just as for many of your clubs, COVID-19 meant that not all the events we planned could go ahead. Even so, we succeeded in raising 14'000€, which we donated to women in need locally, nationally, and internationally.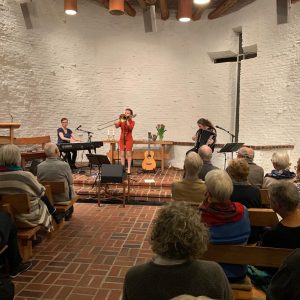 Anniversary concert at Brande Baptist Church
Soroptimists with donations in our hearts
The President's Appeal, The Road to Equality, which focuses on taking action and advocating on topics affecting women and girls, touched us. We wanted to stand to stand together with you in support of the appeal, by donating 7'000 €, divided equally to:
Join us and donate to The President's Appeal
It has been a joyful journey for all of us and we are still thrilled and proud to be part of this charitable worldwide organisation and to work for women and girls in need.
We believe Soroptimists have a very meaningful role to play also in the future and we look very much forward to continuing the great work with all of you sisters. Together we make a huge difference.
Best Soroptimist Greetings from Brande
*****************************************************************************************************************
Find out more about the President's Appeal and two of the most recent projects Soroptimist International has carried out thanks to your support: