The Soroptimist 'we' is more important today than ever before! Besides friendship and our shared commitment to advocate for women and girls, we Soroptimists are united by our constant ability to reinvent ourselves, to ask questions and to inspire. In addition, we are curious about current affairs and sustainable trends.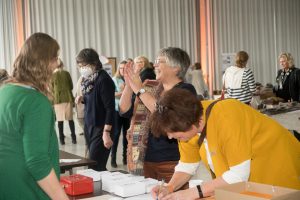 In 2019, the SI Germany Board was considering how to modernise our events and make them fit for the future. Meanwhile, the annual meetings held for knowledge transfer to new club presidents and secretaries, unearthed a desire to have a platform to exchange ideas on key SI topics and current affairs.
It is important to us to encourage Soroptimists, especially those newest to our organisation, to be involved in socio-political issues. Born of this need, we set up the SI Germany Forum, which was designed to encourage discussions around those topics that attract women to become members of our organisation in the very first place.
Due to the pandemic, our first SI Germany Forum 2020 in Magdeburg had to be moved online. The focus was Quo Vadis SI Germany (where is SI Germany going)? What about gender justice and how do we define the term advocacy?
With more courage and experience in the new online world, we organised a virtual workshop in 2021. During which, we carried out a survey on priority topics for Soroptimist members. The results gave us four strategic topics to focus on for the future: trends, lifestyle, finances and leadership.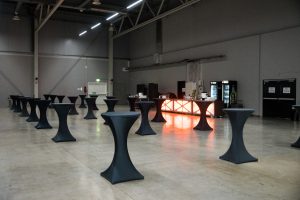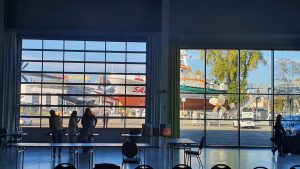 Finally, on 12 November 2022, the time had come for us to see each other in person again. We made the unusual choice of the Technology Museum in Speyer as our meeting place, where we benefited from the creative atmosphere. This year's theme was based on my biennium motto, 'Be empowered', which we explored by 'working together as a network to make our living environment fit for the future'. Among other high-level speakers, we heard from Carolien Demey (SIE President) and Eliette Thurn (SI Austria President) who brought an international perspective, looking across borders and exchanging ideas on where we can benefit from synergies and how we may raise common topics to a global stage.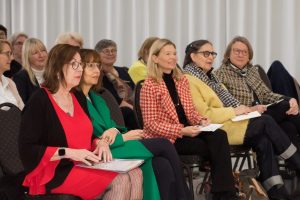 At the end of this year's meeting, we all returned home as ambassadors, filled with ideas and ways that we can implement what we had learned in our own clubs.
---
Follow us on social media to hear about more Soroptimist projects, and like, comment and share to help spread the word!