Victims of human trafficking are mainly used for forced labour and sex. It is estimated that 21 million people are victims of forced labour globally (International Labour Organisation). These millions of humans are then used for prostitution, forced begging, forced marriage, and the removal of organs, among others.
Many children, which make up one third of all victims, are sold once they are trafficked to their new country. 71% of the victims are women and girls, who are typically from Eastern Europe and are forced to work in prostitution. In Europe, trafficking can go undetected or unpunished due to political corruption and free movement of people within the European Union.
International organs have made efforts to implement regulation against human trafficking. In 2010, the United Nations General Assembly adopted a Global Plan of Action to Combat Trafficking in Persons. It called for Governments to take action, integrated the fight against trafficking into the United Nations' broader programmes, and established a UN Voluntary Trust Fund for victims of trafficking.
In 2013, UN Member States adopted a resolution on improving the coordination of efforts against trafficking in persons and designated July 30th as World Day against Trafficking in Persons. This year, the focus of this day is "responding to the trafficking of children and young people."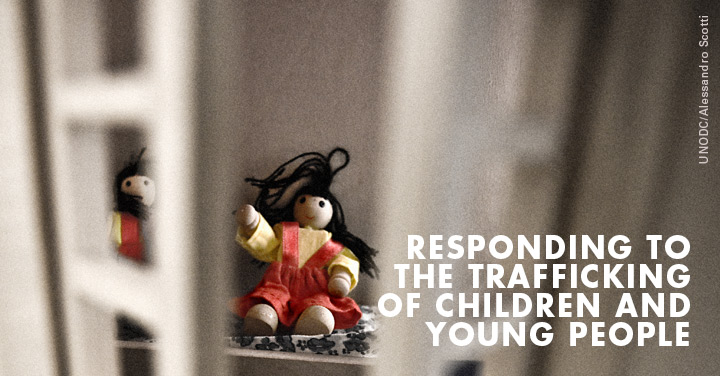 The Clubs and Unions of the European Federation have implemented many projects to combat this omnipresent and widespread crime.
The SI Club Aalen/Ostwürttemberg initiated an enormously successful campaign against human trafficking and sex slavery in Germany and Romania some three years ago. They informed the public about the trade by placing posters throughout German cities and printed postcards to send to politicians.
The Union of Norway won Project of the Year, for the SIE Best Practices Awards, for the project "'Valgt det…' a performance about human trafficking – the slavery of modern times." They launched a storytelling theatre on human trafficking to inform, engage and create debate on human trafficking, in particular among young people.
Though we may not see, human trafficking is all around us, and it must be prevented. The projects initiated by Soroptimists are all too necessary! Soroptimist International of Europe, in standing up for women, stands up for the victims of human trafficking and sexual slavery.