The International President's Appeal 2017-2019 Women, Water and Leadership supports projects that educate, empower and enable women and girls, ensuring they have the capacity, experience and education to manage water resources and gain careers in water-related professions. 
Women, Water and Leadership focuses on how women can play a stronger role in revitalising the economy and society, specifically in the water sector.
The President's Appeal (PA) is the only project where all Soroptimists join hands for the better of women and girls, no matter which Federation, Union or Club they belong to and that is what links us together. Each Federation has a representative in the SI PA Committee where SIADA, Hafdís Karlsdóttir from Iceland, is the chair. The PA Committee selects projects to support and promotes them.
Three projects on three Continents have now been chosen; in Kenya, Bulgaria and Malaysia. All projects are managed by local Soroptimists and are sustainable and will continue after the President's Appeal will stop supporting them financially. All projects are educating, enabling and empowering women and girls in the Water Sector.
We are now starting our second year, where we want to do everything we can to support the chosen projects. Let's create awareness of Soroptimists and make sure they realise that women can play an important role in the world of water management.
The President's Appeal offers an opportunity for Soroptimists to show others that we are indeed an international organisation, working together to be the best women and to do the best for women. This way we also attract new members, so please join us and tell the world!
Together we should regularly talk about this worthwhile theme "Woman, Water and leadership" in our Unions and Clubs, communicate, promote and organise actions to fully support the SI theme!
Please send your donations to SI through your Union or the SIE Federation and don't forget to mention: PA WWL and your Union.
You can also support the International President's Appeal by ordering this beautiful pendant!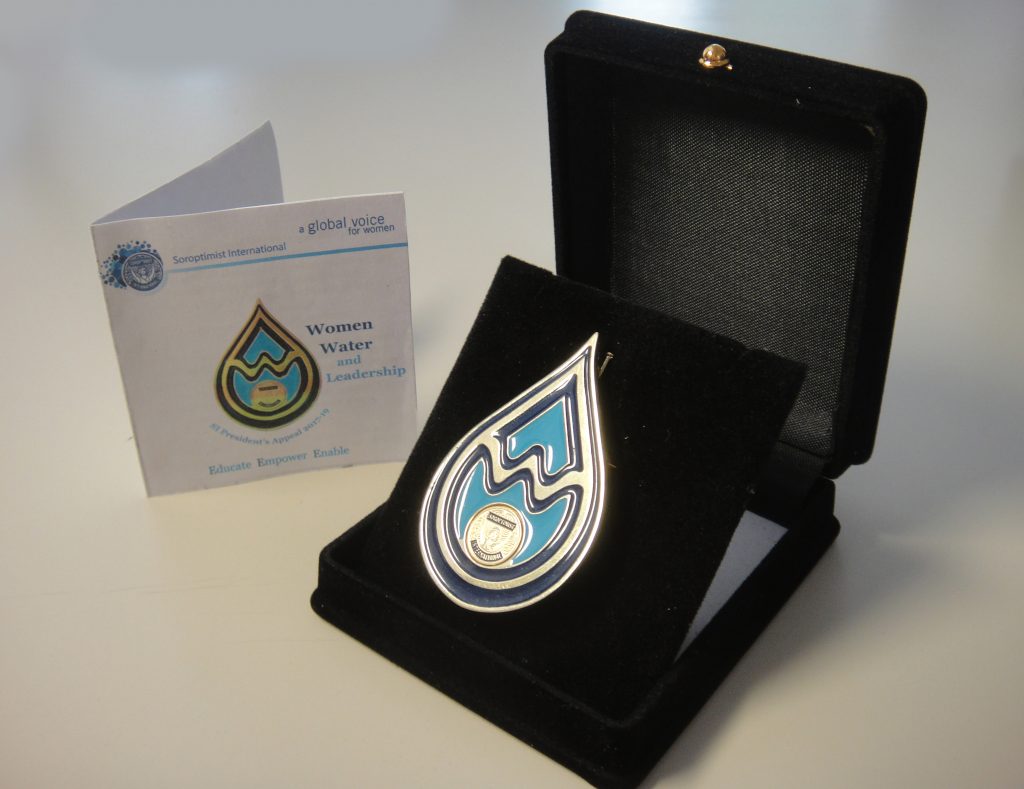 Updated information is on the SI website and the link on the SIE website.
Inge Withof
APD SIE – SIE's representative on the SI PA Committee